WET & MUDDY MOVIES with IMAGE SETS




A double new movie this week




HD Movie CC98 has Mrs. Custard Couple (CC) as 'the Mud Slut' in her 12th movie titled 'a wet and muddy horse woman'.Fabulous wet and muddy fun as Mrs. CC searches for her missing horse!Plus there are 108 images in image set M224.




The action progresses to XXX muddy fun in 28 minute movie XXX083 plus a further 70 enhanced images in set M224XXX.





This brand new 20 minute movie CC98 features only Mrs. Custard Couple (CC), who in searching for her horse gets rather wet then muddy.




This new movie is the 12th in her Mud Slut series.



To find her missing horse Mrs. CC has to cross a river.


She chooses a muddy bank to exit and gets her riding jodhpurs and jacket rather muddy – see CLIP 1.


So she returns to the river to wash-off her clothes and even her hair.



>>>>> SEE CLIP


>>>>>>> http://wsmprod.com/updates/wp-content/u ... _clip1.mp4

 
We switch again from wet to muddy!
Searching in the woods for her horse Mrs. CC takes a tumble into a muddy quagmire.
She stuns us all by taking a muddy facial!
Next, we see Mrs. CC taking a muddy rollabout – see CLIP 2.



>>>>> SEE CLIP


>>>>>>> http://wsmprod.com/updates/wp-content/u ... _clip2.mp4

She gets her jacket and jodhpurs very muddy.
Mrs. CC is now enjoying herself.
'Nothing like a good mudbath is there!' She says.
She continues to squelch about further and removes her jacket.
She rolls about in the mud once more, doing her best to coat her body.
'Lovely, lovely mud!' she says, slathering it all over herself.
She is still dressed in her blouse, bra, jodhpurs and boots.
She undoes her jodhpurs to muddy massage her stomach.
She pulls her jodhpurs to her thighs and rubs mud over her bum, thong and thighs.
She stands up so we can see her muddied state.
And of course, she puts mud down her knickers!
Then Mrs. CC re-fastens her jodhpurs telling us 'It feels so good!'
She stands up and squelches about.
She wants to continue to play around in the mud.
But events overtake her as the action moves to muddy XXX in movie XXX083.

Image set M224 has 108 images just featuring Mrs. CC's performance in the River and the Mud.
We show you 5 sample shots from Mrs. CC in her riding gear in the River and Mud.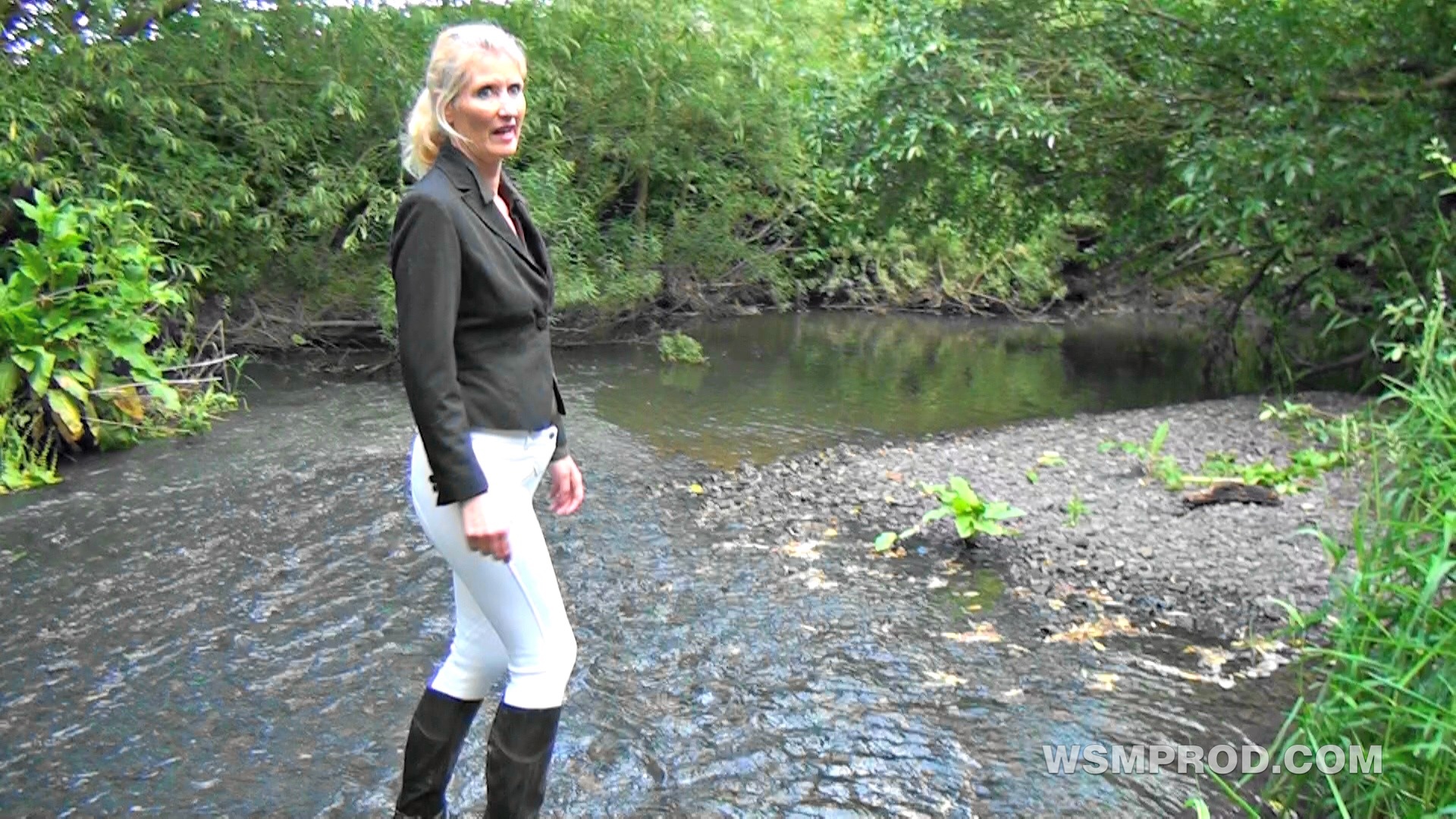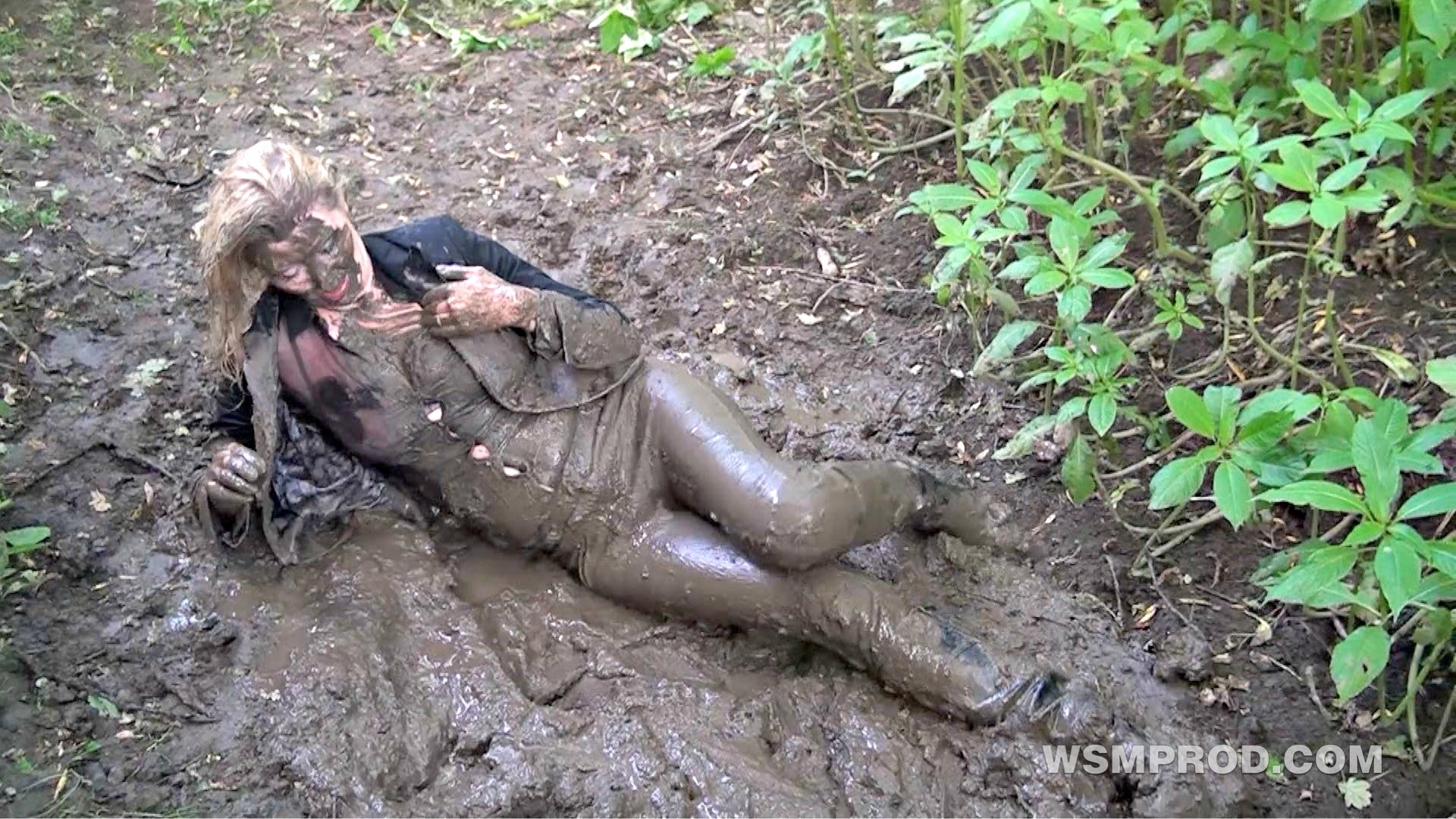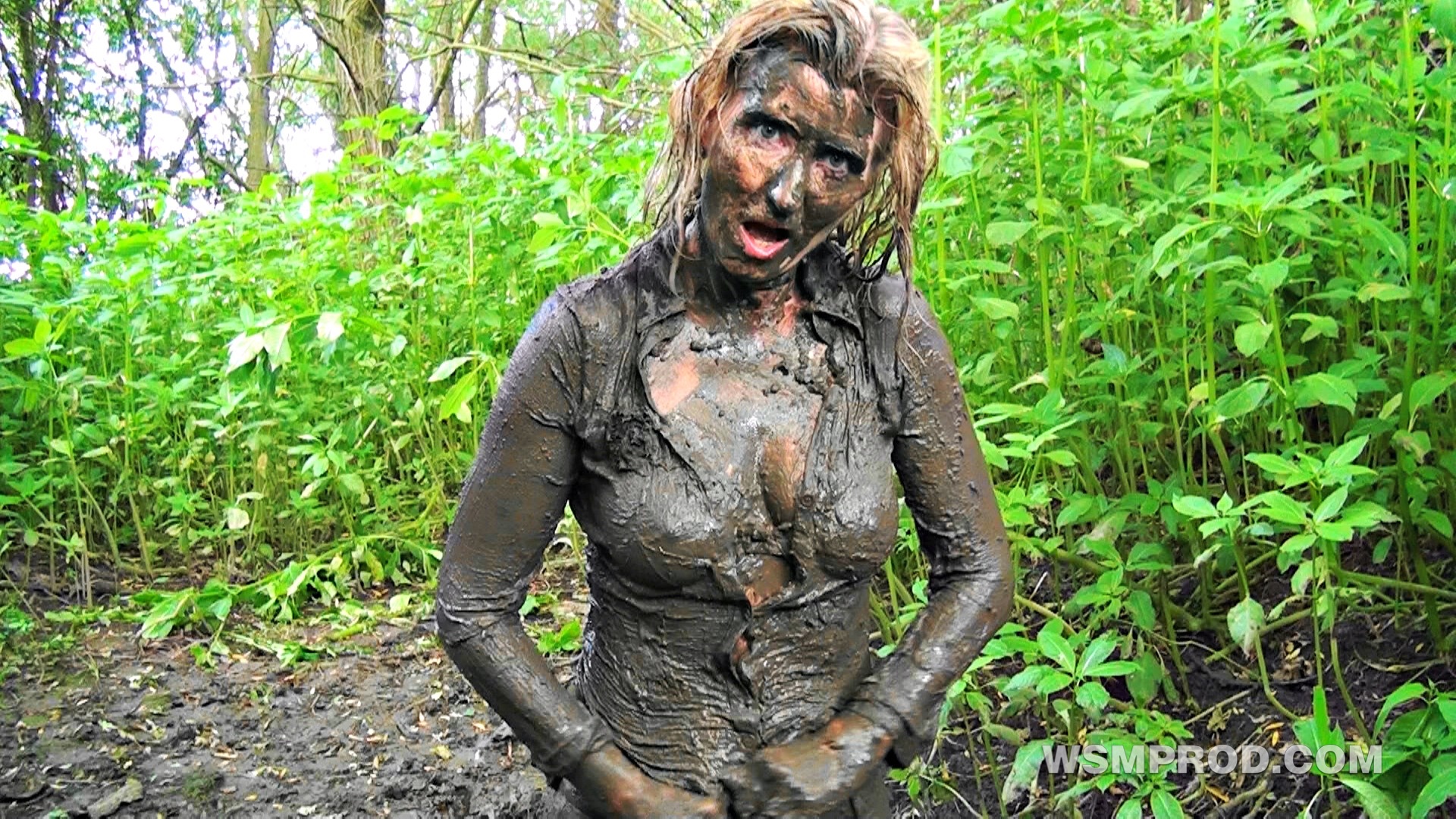 Movie XXX083is

the continuation of movie CC98 and includes movie CC98 content.


But movie XXX083 includes pissy play, cock sucking and full sex in the mud!



After taking a muddy facial in a muddy quagmire in the woods, Mrs. CC decides she needs a wee and we see it trickle inside her jodhpurs. (Note that this is a very brief scene which only lasts 52 seconds.)
Then she is sprawling on her back in the mud again as she takes a muddy rollabout.


Well, she is the Mud Slut after all, so why not? – see free CLIP 2.


She gets her jacket and jodhpurs very muddy.
Mrs. CC gets herself very muddied.
A stranger (Mr. CC) enters and is astonished to see her in such a muddied state.
But Mrs. CC has only one wish which is to get him as muddy as she is!
She ruins his shirt and jeans.
Before long she is pulling open his white underpants to take charge of his cock!
If you wish to read how Mrs. CC cock sucks then has muddy sex with her stranger, then you need to read the full account of movie XXX083.



To see the full write-up of movie CC98 and image set M224,




Or

to read the full write-up on the continuation movie XXX083,


Or

to Purchase movie CC98 which is only available as a Download,


Or

to Purchase movie XXX083 which is only available as a Download,


And see details of this week's other updates on the WSM website


Then click below to go to our Weekly Update of 26th July.
>>>>>>> http://wsmprod.com/updates/26th-july-2019



To see our listing of the new WSM movie additions to date in 2019


>>>>>>> http://wsmprod.com/updates/12th-july-2019/



To see our listing of Downloads added to the WSM Subscription site to date in 2019


>>>>>>> http://wsmprod.com/updates/19th-july-2019/