We take Subscriptions to our Website – Memberships extending for up to 6 months are available. Subscription prices arechanging from 13th October – see 'Comment' section under number 2 for details




CLICK HERE TO TAKE A SUBSCRIPTION TO THE WEBSITE


>>>>>>> http://wsmprod.com/join.html


SEE ALSO THE WSM ONLINE STORE

(no membership required)
Click on movie and page down for full description and sample images.
FOR 50 VINTAGE FILM DOWNLOADS
PLUS 76 New 'WSM Movies & Images'


PLUS 16 Movies with Images transferred from the Subscription Website and now also available as Downloads




and XXX section with 63 MOVIES with Images, only available as Downloads.




Do you know what happens when you purchase one of the above Downloads?


You are given your own personal user code with Verotel.com
If you purchase further, these are added to your account.
You can access your movie and image downloads at any time via Verotel.com
Do you have Security concerns on your computer?
Here you have a ready answer as all your download purchases are held with Verotel.com
To enter the Verotel download site, access is through http://wsmprod.com/content_area.php
>>>>>>> http://wsmprod.com/content_area.php (note, underscore after content)


This only applies for purchased Downloads

.


GIVE IT A TRY.




Do note that there are separate passwords for Downloads and for the Subscription site.




CLICK HERE TO GO TO THE WSM ONLINE STORE


>>>>>>> http://wsmprod.com/shop.php



We also have a UMD STORE and transfer MOVIES and IMAGES regularly




CLICK HERE TO GO TO THE UMD STORE


>>>>>>> http://wsm-productions.umd.net/





SLAPSTICK




MOVIE FROM WSM WEBSITE ALSO FOR SALE AS A DOWNLOAD





Dainty brunette SIAN gives us our starting course for today in movie WSM101 with just tomato soup.




Plus

movie WSM109 under the shower in great heels, snazzy tattoo, very daring open crotch briefs…….as Sian shows all!


Take your pick – Messy or

Wet.

SIAN enjoys tomato soup play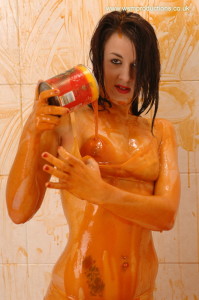 WSM101




Run-time 31 mins 56 secs





3 Sample Clips and 3 Streams – Messy




In Movie WSM101 SIAN gets very messy using tomato soup only.


If you are into white outfits (and especially white, then messy knickers), then this is definitely for you!


Movie WSM101

relies on one of our tested favourites: Tomato Soup!
Petite boobed SIAN enjoys fantastic body play with the soup.
Starting dressed in white heels, a micro white skirt, polka dot knickers, white shirt and bra she merrily splashes and caresses away until all her sexy white outfit is ruined!
Looking at the Clips, you will ask : "Does she get the soup on her hair and face?"
This is WSM! Of course she does!
Be warned, if nudity offends as there are some raunchy shots!
After 15 minutes she takes her blouse off.
After 18 minutes her skirt is off.
After 25 minutes her bra is off.
And by 27 minutes her knickers are off.
There are some very steamy close-up front shots of knickers and knickered bum.
Definitely one for you knicker fetishists!


We show you 3 Clips from Movie WSM101.




>>>>> SEE CLIP


>>>>>>> http://wsmprod.com/updates/wp-content/u ... _clip1.mp4


>>>>> SEE CLIP


>>>>>>> http://wsmprod.com/updates/wp-content/u ... _clip2.mp4


>>>>> SEE CLIP


>>>>>>> http://wsmprod.com/updates/wp-content/u ... _clip3.mp4




There is also the Slapstick photoset as brunette SIAN gets covered in Heinz Tomato Soup.




This is Image set S278 with 138 images.


Looking very pretty to commence, dressed in white blouse, white micro skirt (and we really do mean micro), white knickers and white strappy heels, Sian sets out to tease!


A simple enough set with one ingredient plus one aim

– to get those clothes fully messy!
Sian daubs herself then rolls on the floor in the Tomato Soup.
She tips soup down her knickers (both front and back) and into her bra.
Finally, her hair is souped!
She ends up nude with some revealing raunchy shots through the tomato soup!


We show you 5 sample shots from set S278.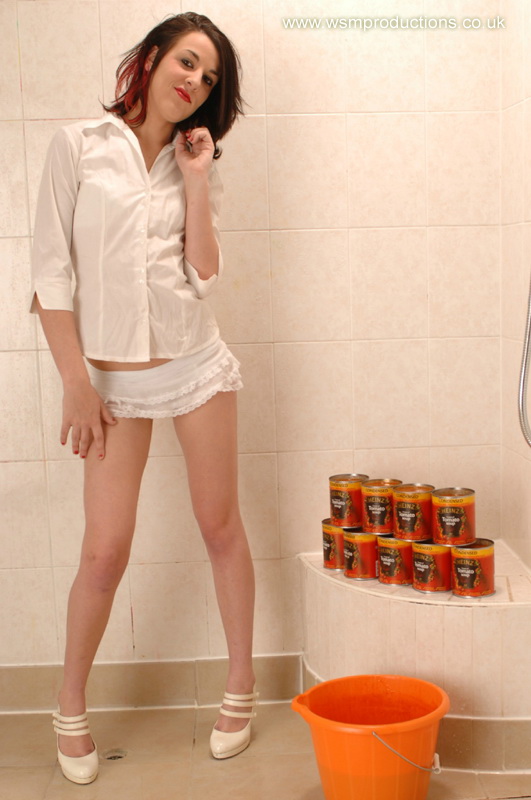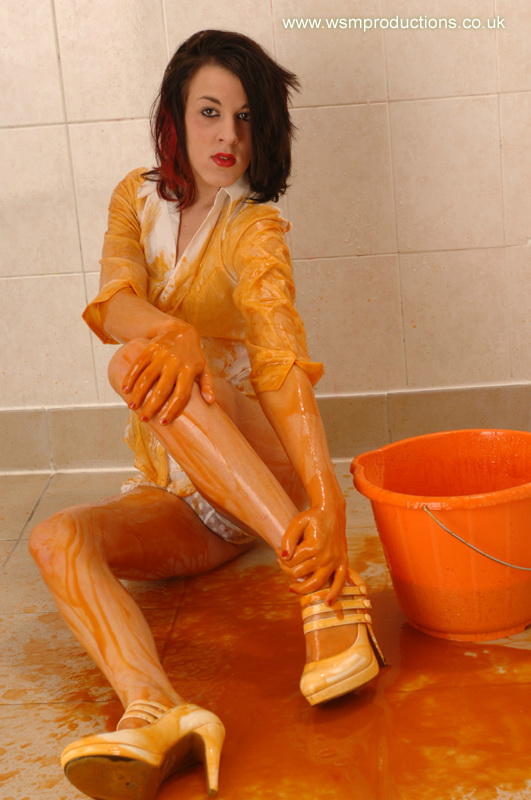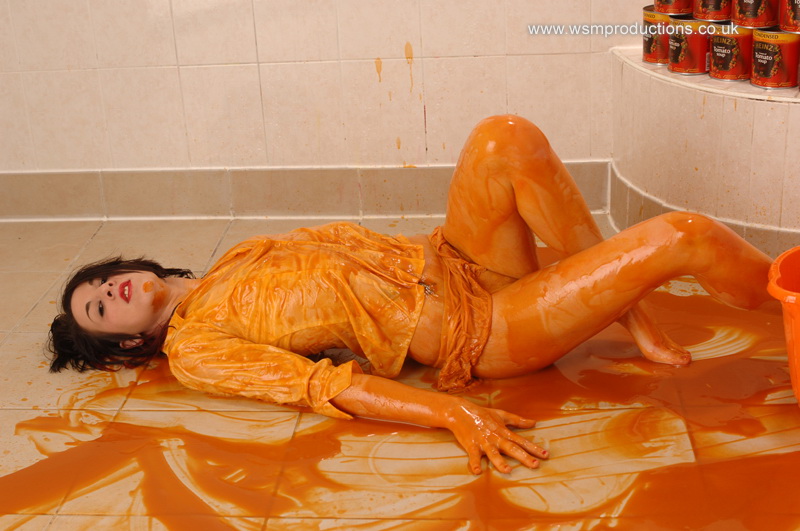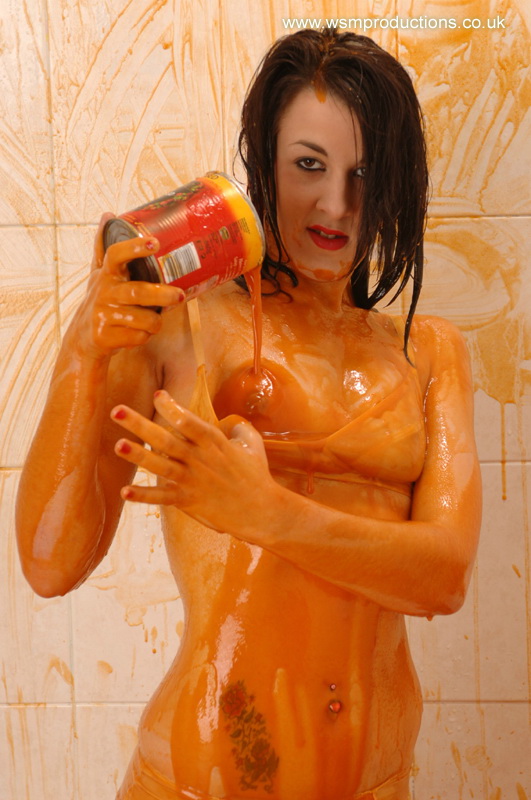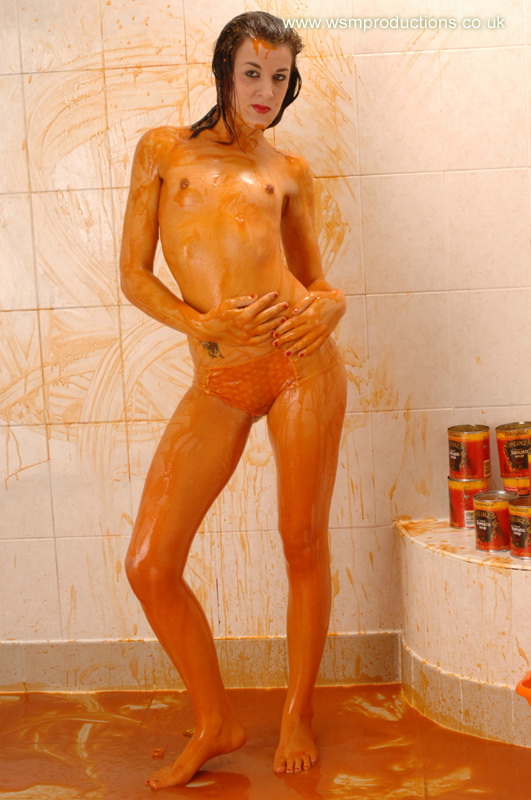 PRICE


£4-20 GBP
$6-70 USD
Euro 5.60


To Purchase go to the Online Store, then 'Downloads from Website', then movie WSM101 under 'SIAN enjoys tomato soup play'


>>>>>>> http://wsmprod.com/show_store_down.php? ... 08&cur=gbp



BUT IF YOU ARE A MEMBER OF THE SUBSCRIPTION SITE, DO NOT BUY AS THIS MOVIE COSTS YOU NOTHING FURTHER!


Where do you find Sian's movie WSM101 and image set S278?
For movie go to 'Movies', then 'Wet, Slapstick and Messy' and find WSM101 in numerical listing.
For Images, go to 'Images', then 'Slapstick' and find S278 in numerical listing.


But beware! Subscription charges are changing from 13th October!


Buy now and save! See http://www.wsmprod.com
>>>>>>> http://wsmprod.com

under 'What's New'.









We continue to take SUBSCRIPTION payments in £ Sterling, US dollars and Euros, for membership of the WSM Website.




The Subscription site does not include access to new movie/images Downloads in the Online Store

, which we have added during the last two years or any XXX movies.
Since 14th April 2017, Movies and Image sets added to the WSM Online Store under 'WSM Movies & Images' are added also to the Subscription site, 2 years after being added to the Downloads.
Look at the JOIN NOW page to see our great value for 30 day, 3 month and 6 monthly Subscriptions as for a Subscription you can access:


252 Movies averaging 30 minutes each, including

18 Messy Wrestling Movies and 61 Custard Couple Movies, (which include 21 joint productions with WSM),
15 vintage movies and 158 normal WSM movies (excluding 21 duplicated joint production movies with Custard Couple).
PLUS 42,247 Images in 424 sets (being 154 W + 193 S + 77 M).


But if you want to see all

these Movies and Image sets, then you need to take a Subscription to become a Member.


Click here to see Join costs!


>>>>>>> http://wsmprod.com/join.html