CUSTARD COUPLE in WEDDING VOWS RENEWAL
A brand new Custard Couple (CC) movie titled 'Wedding Vows Renewal'.
Why are CC called Custard Couple?
You will certainly find out in this movie.
With much repartee between this horny couple, this is visually and audibly entertaining.
After 25 years wed Mr. CC has trouble in staying fully hard for a 59 minute movie.
So CC play their own very personal sex games to spice things up.
Issued as two movies (but both are Downloads):
The normal HD movie version WSM213-CC89 runs 43 minutes.
And HD movie XXX080 runs 59 minutes and includes the naughty bits! This is our longest XXX movie produced.
Stream 1

runs 9 mins 27 secs
CC get together outdoors, very formally dressed, to renew their wedding vows.
They are officially requested to confirm their vow renewals.
They toast their 25th wedding anniversary – see CLIP 1.
>>>>> SEE CLIP
>>>>>>>
http://wsmprod.com/updates/wp-content/u ... clip01.mp4
We find out what makes their relationship tick.
They splosh each other.
They receive 25 blessings in the form of custard pies.
Stream 2 runs

11 mins 22 secs
A pool plus a mass of custard have appeared.
We all know what will happen to the custard and that CC will liberally splosh each other.
Mrs. CC's dress and underwear are well custard coated.
She receives custard down the back of her knickers before Mr. CC spanks her custard coated panties.
He hauls her dress back to fill her knickers at the front – see CLIP 2
.
>>>>> SEE CLIP
>>>>>>>
http://wsmprod.com/updates/wp-content/u ... clip02.mp4
Custard down her cleavage runs down her legs.
Mr. CC tongues her custardy cleavage.
Then it is time for Mr. CC to get a custard dowsing, both front and back!
He even gets custard down his trousers so it runs out down his trouser legs.
We end as Mrs. CC custard fills his boxers!
Stream 3

runs 8 mins 27 secs
Mrs. CC gets in her custard paddling pool.
Mr. CC sets to work giving her a custard shower and shampoo – see CLIP 3.
>>>>> SEE CLIP
>>>>>>>
http://wsmprod.com/updates/wp-content/u ... clip03.mp4
The custard is truly unleashed with Mrs. CC urging on Mr. CC to give her even more!
She gets a shower with watery custard from head to toe!
And Mr. CC enjoys messing up his pretty wife!
He is pulled into the pool for his custard shower.
They happily custard splosh each other.
Mrs. CC's dress is fully custard coated.
She lifts her dress and invites Mr. CC to lick her custard panties.
Mrs. CC's wedding dress is removed to give Mr. CC more scope for exploration.
Mr. CC removes his jacket and gets his shirt sploshed up.
Stream 4 runs

9 mins 22 secs
They get down in the pool.
Mr. CC custard coats then removes her boobs from her bra.
Mrs. CC's dress and underwear are well custard covered.
The custard rains down on Mrs. CC.
She lies back putting her legs in the air so Mr. CC can custard coat her legs.
She is getting a custard bath as her knickers get custard swamped!
Mr. CC has his tie and trousers removed and his shirt unbuttoned.
Then Mr. CC puts more custard over her back and bum.
He lowers her panties and custard slicks her bum.
Mrs. CC lies back in the pool with her head to the camera.
Her pussy is custard coated then a remarkable sequence as Mr. CC tongues her pussy – see CLIP 4
.
>>>>> SEE CLIP
>>>>>>>
http://wsmprod.com/updates/wp-content/u ... clip04.mp4
Mrs. CC tells us that this is what they dreamt of!
Rolling around in custard to celebrate their 25th Anniversary!
It really is total heaven both for them and us!
Stream 5

runs 4 mins 43 secs
A relatively small Stream to end as much of the action is in the XXX movie version.
A very custard covered couple readjust their positions in the pool.
With Mr. CC lying on his stomach Mrs. CC sits on his bare bum.
Mrs. CC kneels and rubs her pussy up and down on Mr.CC's bare bum.
Next, we have Mrs. CC lying on Mr. CC with her boobs overhanging.
Naturally Mr. CC tongues her tits.
They stand up in the wrecked pool for their farewells to us.
Mrs. CC spots some remaining custard.
They both empty their cartons over Mrs. CC – see CLIP 5
.
>>>>> SEE CLIP
>>>>>>>
http://wsmprod.com/updates/wp-content/u ... clip05.mp4
What a way to celebrate their 25th Wedding Anniversary!
They leave us very happy and very custard coated but obviously still in love with each other.
An exemplary WAM couple!
In addition image set S401
has 172 enhanced 35mm shots.
Dressed for the part to celebrate their 25th wedding Anniversary, CC both end up a total custard mess.
Our sample shots give you an excellent flavor of what messy action occurs.
Something here for every wammer!
But see for yourself as we show you 5 sample shots from image set S401.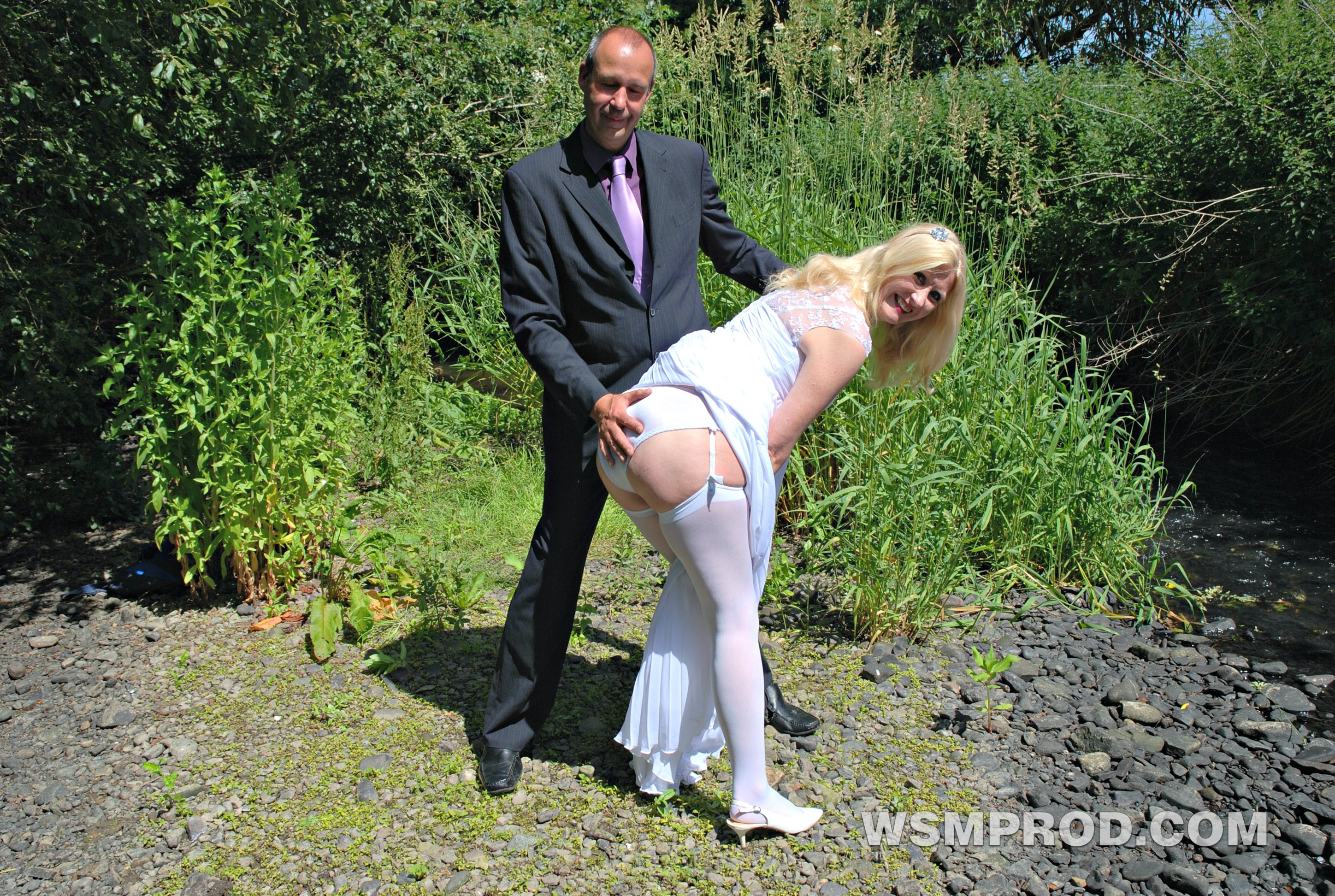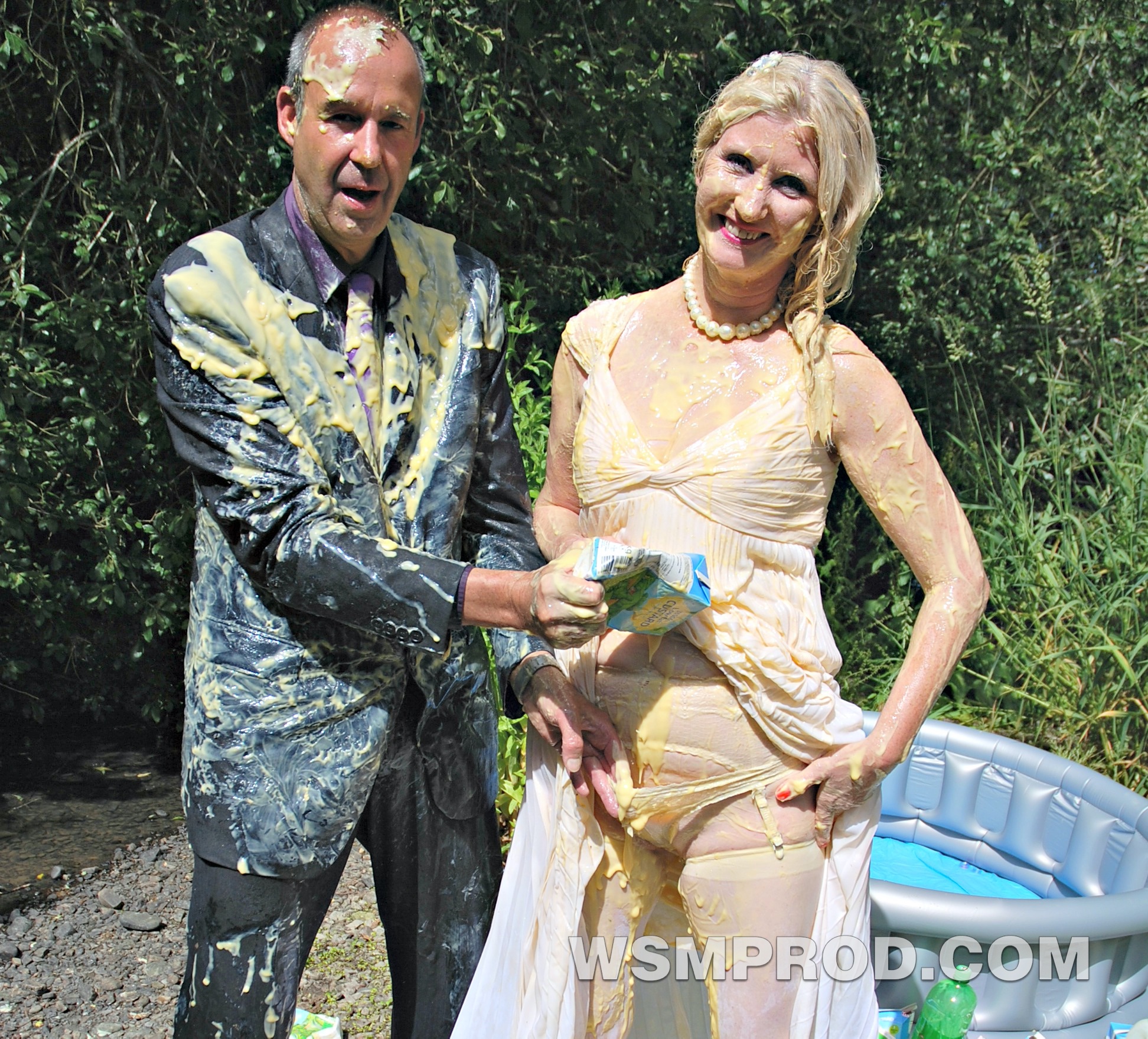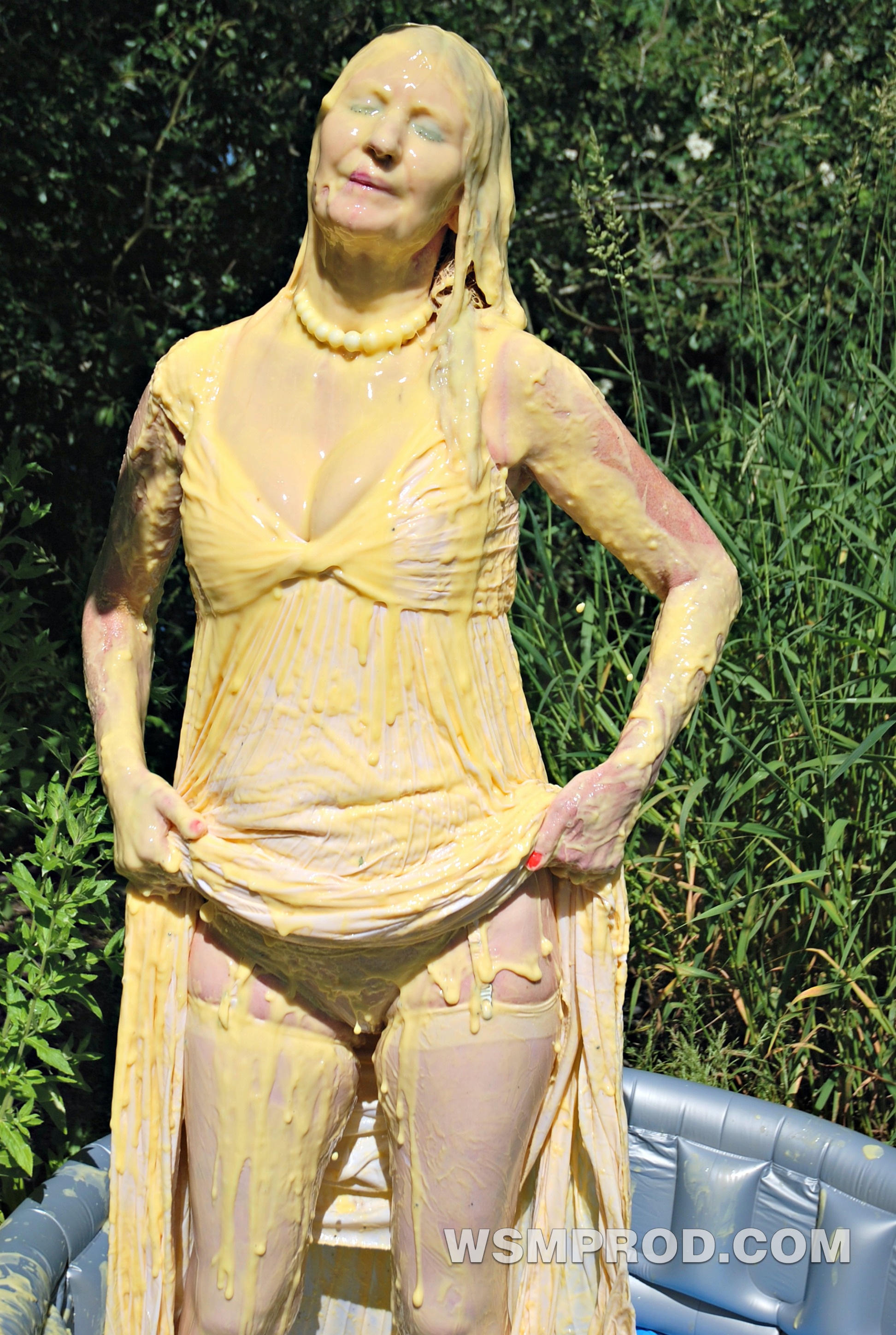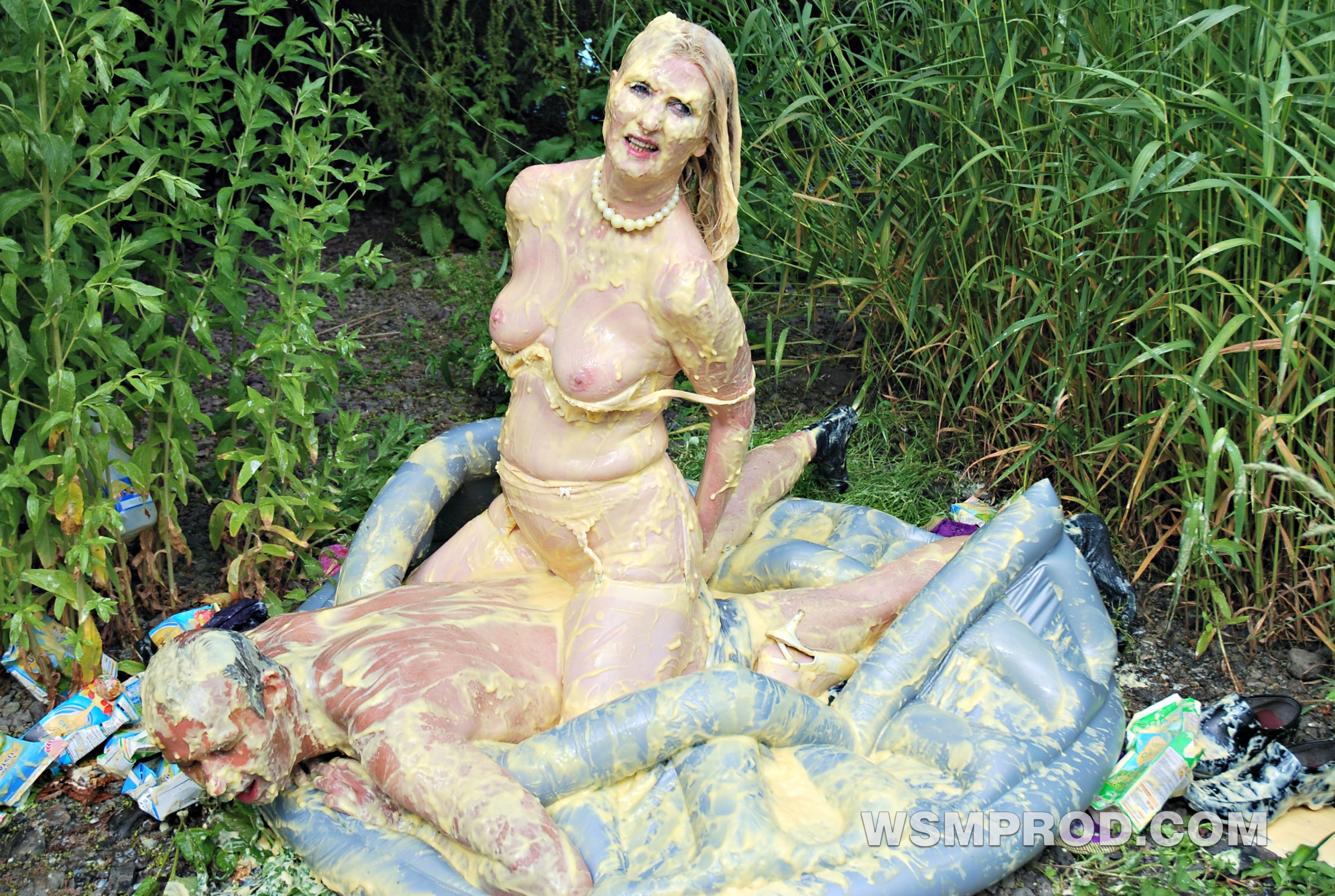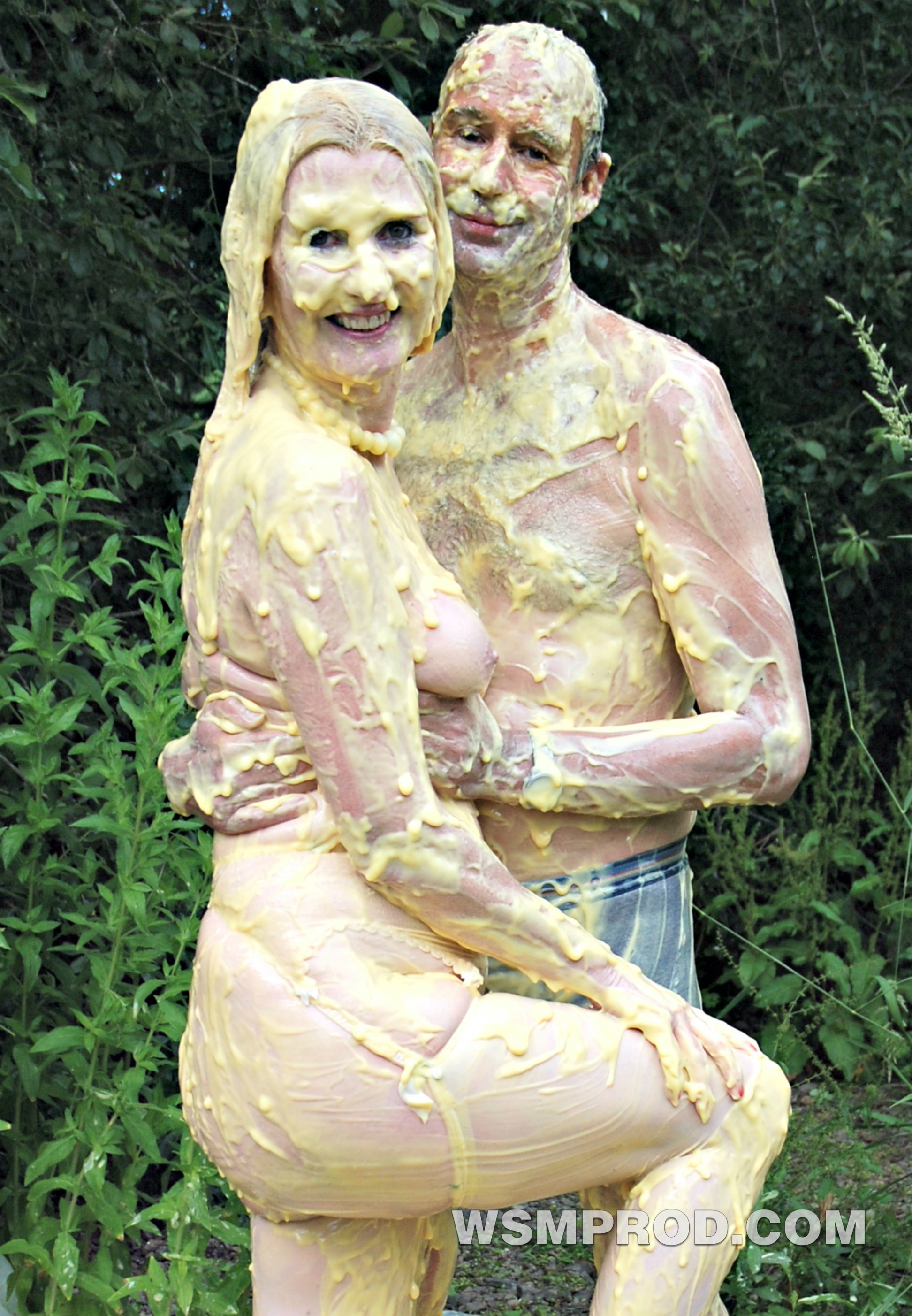 To see the full write-up of movie WSM213 or CC89 and image set S401,
Or

to Purchase movie WSM213 or CC89 which is only available as a Download,
And see details of this week's other updates on the WSM website
Then Click Below
to go to our Weekly Update of 17th July.[/b]
>>>>>>>
http://wsmprod.com/updates/17th-july-2020/
But to read the full write-up on the alternative movie XXX080, obtain prices and to have the opportunity to purchase, then click below.
>>>>>>
https://wsmprod.com/updates/24th-july-2020/
http://wsmprod.com
>>>>>>>
http://wsmprod.com